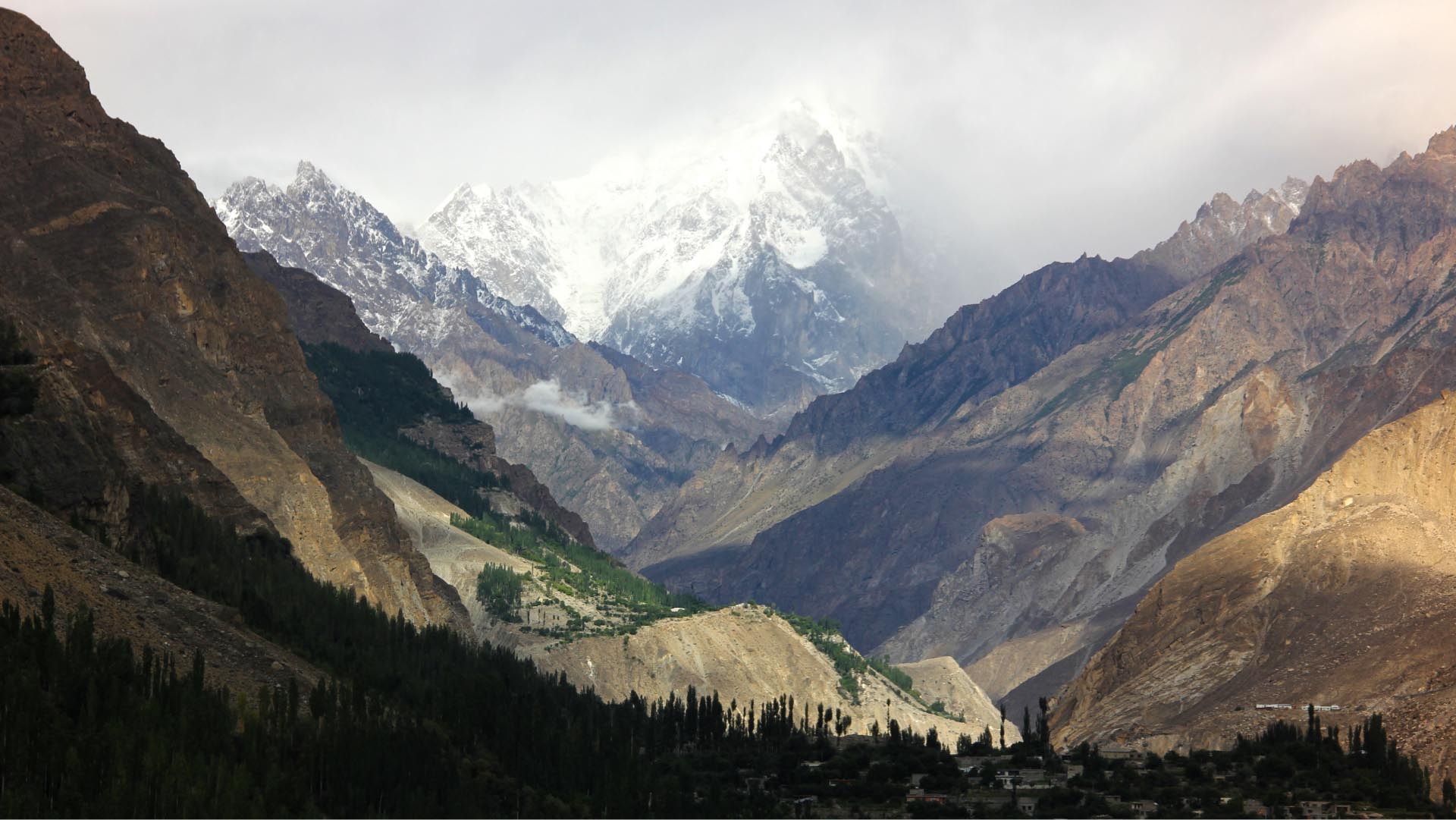 HUNZA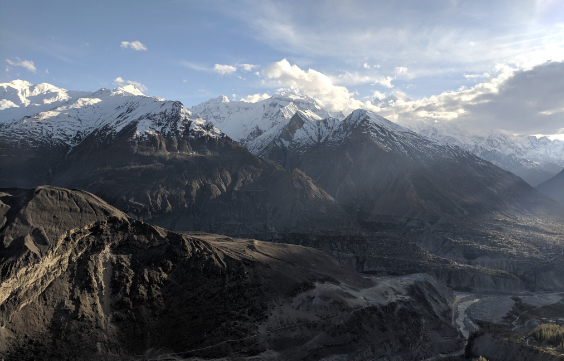 Global Mining Company (Pvt.) Ltd. Islamabad holds a 30 year Mining Concession for the mining of rubies over a 10 sq.km area at Hunza Dist. Gilgit-Baltistan Province, allotted to GMC by the relevant Regulatory Authority as a 'Mining Lease' valid up to March, 2049
The climate of Hunza valley ranges from moderate in summer to cold in the winter season with temperatures dropping below -10 degree Celcius. Hunza is one of the most exotic and internationally renowned places in Pakistan surrounded by peaks rising above the 6,000 meter mark .
The Valley provides spectacular views of some of the most beautiful and magnificent mountains of the world including Rakaposhi (7788m) and Ultar Sar (7388m).
LOCATION & ACCESSABILITY
GMC's Hunza Property is a 10sq.km operational area Located in the middle of the notorious Hunza valley in the steep mountainous ranges on the north side of Hunza river and stretches from Faiz abad to baltar nala which is about 1.5 km east of Ahmad Abad village.
Hunza-the base of operations is linked to another major international tourist destination namely Gilgit by a 90km drive on the Karakoram highway.
Gilgit the divisional headquarters of the Gilgit-Baltistan province is a 597Km drive or a 280km, one hour flight from Islamabad the Federal capital of Pakistan.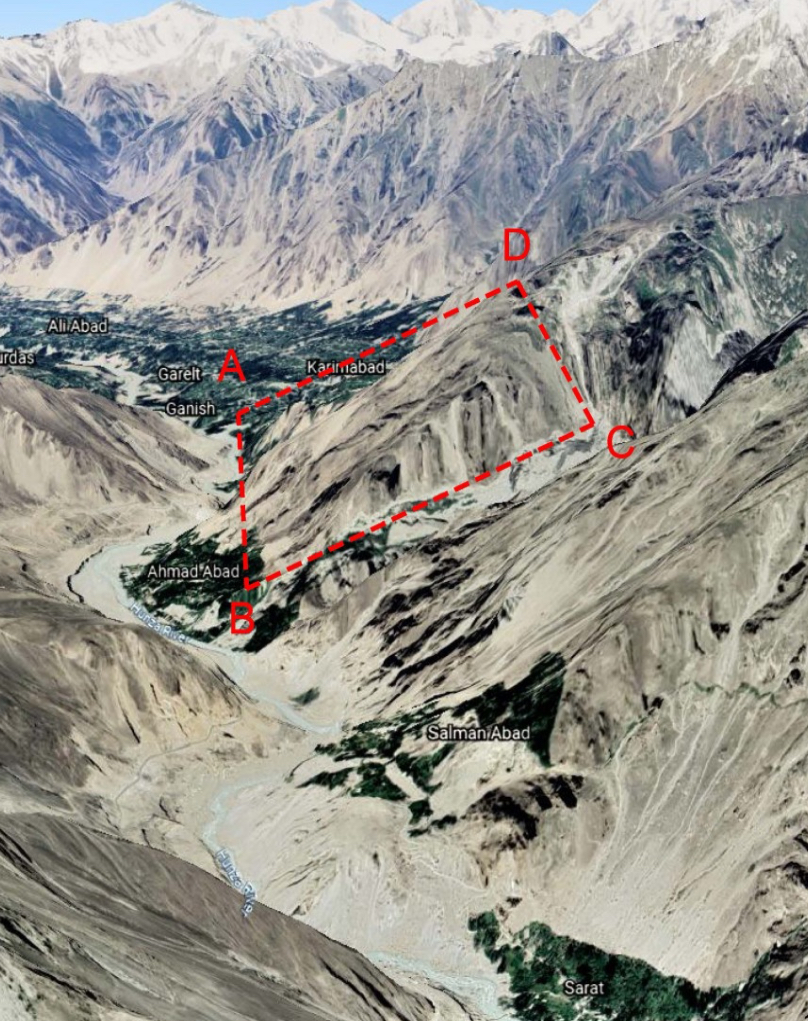 Position of the Property Area
within the regional geological
configuration
The ruby bearing host rock as shown in the map below is a marble bed which is contained within the South Karakoram metamorphic complex exposed to the north of the Main Karakoram Thrust.
This complex is composed of low to high grade metamorphic rocks (i.e., para-gneisses), various types of schists, inter banded pelites and marble.
The marbleized bed which bears Ruby and other associated gems has its upper contact with the axial Karakoram batholith and has been geologically mapped for an aerial distance of about 150 kilometers right from Ishkumen valley in the west up to Shigar valley in the east.
The host marbles contain gemstones like rubies, red & green spinel, pargasite and blue sapphire ; Other associated minerals are margarite phlogopite, chlorite, graphite, pyrite, rutile, dolomite, sphene, apatite, tourmaline, plagioclase, pyrrhotite, quartz, calcite, and goethite.
The gem-bearing marble is composed of small to large calcite crystals and is snow white, gray (bituminous), or yellow (sideritic) in appearance.
The gemstones found within the marble are, the result of a special metamorphic concentration process that took place at a temperature of about 600C° provided by its immediate northern neighbor, The axial Karakoram batholith at pressures of about 7 kilobars.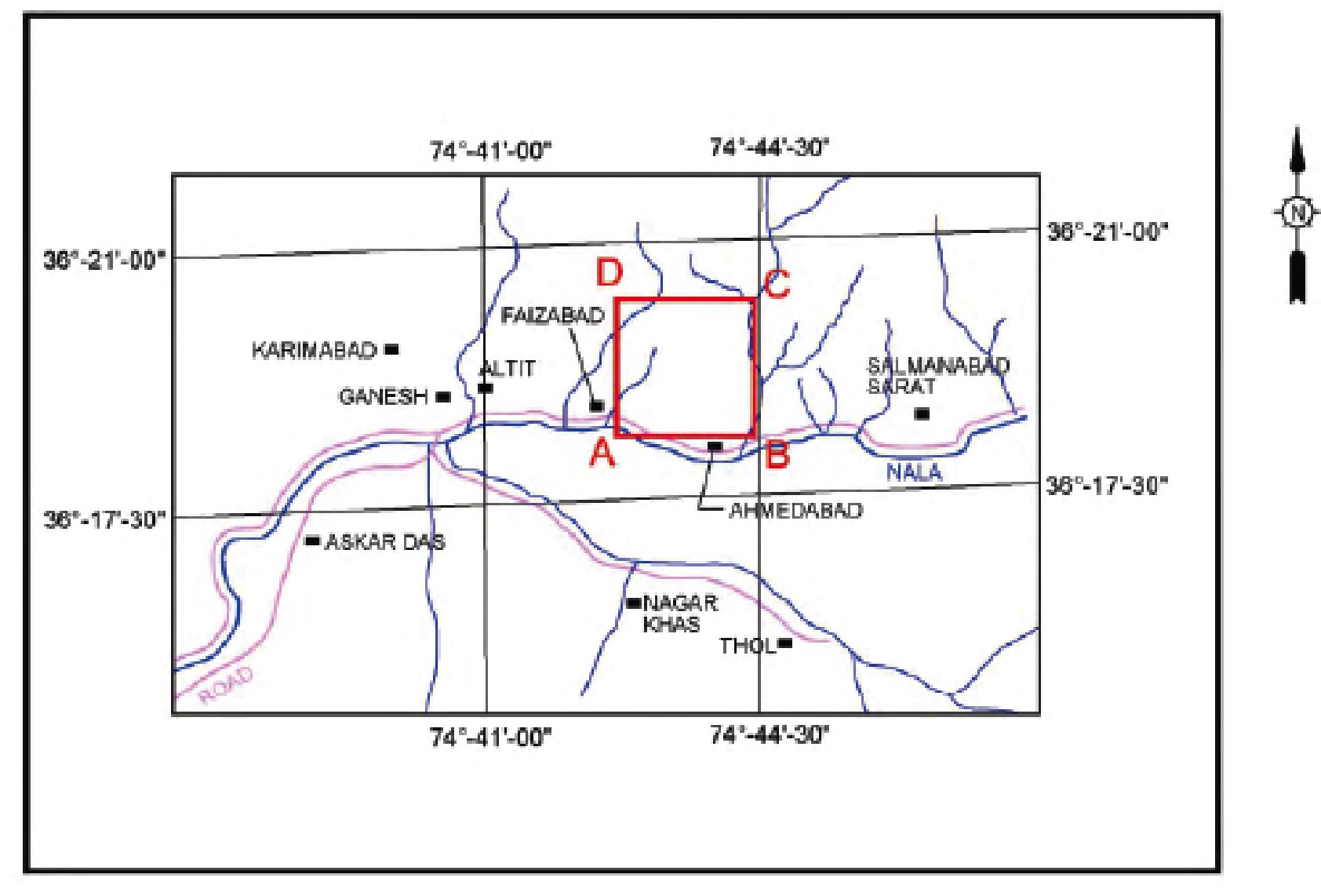 Gemstones of corundum
family already being mined from Hunza valley
Re-crystalized marble bed extensity exposed in Hunza valley contain Ruby, Spinel, Sapphire and Pargasite among other precious and semi precious stones currently being mined through tradition non scientific methods