Shahzad Zaheer
Chairman & CE
Mr. Zaheeruddin's eldest son' Mr. Shahzad Zaheer is the current Chairman and Chief Executive of Shahzad International Group of Companies.
Earlier, as a Director he was heading the finance, JV, legal and commercial departments of PEL and its affiliates for 15 years where he was integral to the expansion and diversification of the Group's business operations.
The Chairman and CEO, Mr. Shahzad Zaheer is following the legacy of his father and remains committed to further growth and development of the Group's business ventures.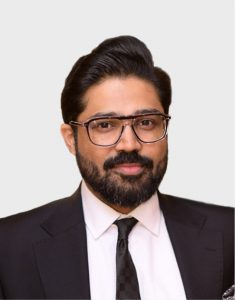 Shahbaz Zaheer
Director Operations
Shahbaz Zaheer earned a Master's degree in Finance from Bahria University, Islamabad.
Being the Company's / Group's Director Operations, Mr. Zaheer is responsible for all drilling operations, planning and improving plant operational efficiency, safety and profitability, overseeing operations of plants in multiple remote areas, ensuring the increase of production capacity by improving the performance and Liaising with Joint Venture Partners, Vendors, and government Institutions. It was due to his dynamic leadership that PEL recently made four discoveries of natural gas and condensate in Sindh.
‍
Mr. Zaheer also heads Shahzad sky (Pvt.) Ltd, a subsidiary of Shahzad International Group of Companies, incorporated to provide direct to home television viewing services through satellite transmission. Besides he is also at the helm of affairs nine constituent companies of Shahzad Group.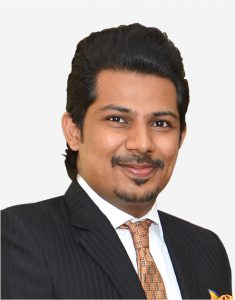 Moeen-ud-din
Director
Moeen ud din is well conversant and experienced in business matters relating to oil & gas exploration, development and production, procurement of equipment, material & services required for oil and gas upstream and downstream projects. He has rich experience in procurement of energy related equipment, heavy pieces of machinery, procurement of integrated services to oil and gas industry, general large scale trading and marketing. He has a unique distinction of representing some of major international companies in Pakistan.
‍He is a widely travelled businessman who has represented his Group in various international moots in the leading metropolises around the world. He is well versed in procurement procedures, international tariff, excise and custom procedures and has successfully managed to import sophisticated equipment required to run the wheels of energy related industry in Pakistan. He is holding his present position for the last 30 years.