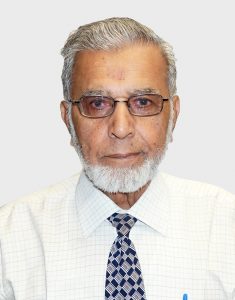 NOOR MOHAMMAD KHAN
Possessing 50 years' experience in mining field projects of PMDC/LCDC/ Public Sector, Mr. Noor Mohammad Khan has held the highest management positions in Mineral sector up to the rank of Managing Director by earning experience in formulating Pakistan's National Mineral Policy, conducted various studies in the mineral sector and are membership of various committees/Task forces set up by Government for development of Mineral sector .
Engineer Noor Mohammad Khan has Represented Pakistan at various international forums and Was awarded 14 appreciation letters and 4 special increments during service on account of outstanding performance.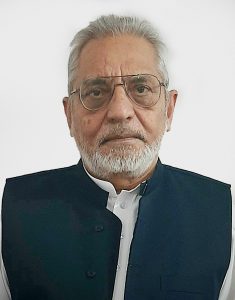 MUHAMMAD YAQUB SHAH
Muhammad Yaqub Shah specializes in Mineralogy and Petrology holding 40 years of practical field experience in the mineral sector of Pakistan.He has worked in different Govt; Public and Private Mineral Sector Organizations within and outside Pakistan as a field geologist, Project Manager, Dy. Chief Geologist, Chief Geologist, General Manager Exploration, General Manager Geology and Chief Executive Officer.
During the entire career tenor, he has demonstrated project planning, management, reporting and analysis skills. Ability to identify, interpret and evaluate new opportunities and organize, manage and analyze data in order to advance existing exploration projects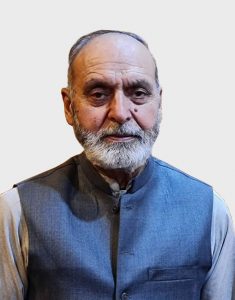 IJAD ALI KHAN
Mr. Ijad Ali Khan, a Geologist with specialization in sedimentology. He has worked in different Govt; Public and Private sector Mineral Organizations mostly in the field of gemstones exploration, development and mining.
Mr. Ijad has had career spanning 50 years ; He was appointed as Geologist in the Mining Cell of Northern Areas Govt. at Gilgit. M/S Pakistan Mineral Development Corporation (PMDC) acquired his services as Assistant Geologist for their Hunza Ruby Project. On creation of Gemstone Corporation of Pakistan his services were transferred from PMDC to the newly created GEMCP.
Mr. Ijad Ali Khan worked at various responsible posts as senior exploration geologist as well as Project Manager. Mr. Ijad Ali Khan wasthenhiredbyM/SDewanPetroleumLtd whereheworkedon important Administrative posts. Presently He is on the pay roll of GMC as Manager (Mining) since the past 9 years.